Jennifer Huxley is a reporter and video journalist for the ABC. Over the past 10 years she has been a journalist, presenter, producer and editor for three of Australia's biggest media outlets. This includes being a seasoned sports reporter for Channel 7, and various sports organisations including Cricket Australia. In 2016 and 2017 Jennifer spent time working with the Queensland Council of Social Services. This organisation strongly advocates for Queensland's most vulnerable people to be free from poverty and disadvantage through policy building.
Ajak Kwai is a South Sudanese Australian singer/songwriter now living in Melbourne. Forced by the civil war to leave Sudan, she lived as a refugee in Cairo for eight years before coming to Hobart in 1999. Growing up in her village, she sang at all the village ceremonies and celebrations, later joining a local missionary choir that sang gospel music in their own Dinka style. In Australia, she has recorded a number of albums, including songs that she remembers from her childhood, as well as creating her own style of Afro-soul melodies. In 2014, Ajak was awarded the African-Australia Community Female Singer of the Year and performed her one-woman theatrical work, Of cows, women and war, at La Mama theatre (Melbourne) and the Adelaide Fringe Festival. She has also performed at other festivals and events around the country. She supports numerous organisations advocating for refugees and women's rights.
Languages: Dinka, Arabic, English
http://www.ajakkwai.com/music/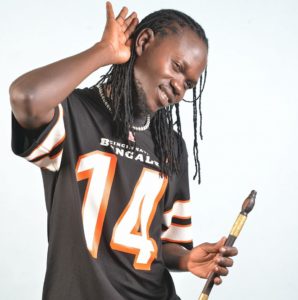 WJ de King is a South Sudanese musician and peace activist. His music career started professionally in 2005 in a group known as Freedom Boys then later Lokwilili Kingdom of which he is currently the head as WJ de King of Lokwilili. Still living and performing in South Sudan, he has won a number of music awards including Song of the year (Lokwilili) 2011, Best Artist of the year 2010/2011 and 2012, Best Stage performer 2013 at the SOSA (South Sudan Music Awards). His role in using music as an instrument for peace in his country was documented by the ABC's Sally Sara in Foreign Correspondent, Get up, stand up (3 August, 2016).
Languages: Arabi-Juba, English, Acholi, Bari Dialect, Kiswahili.
https://www.reverbnation.com/wjdeking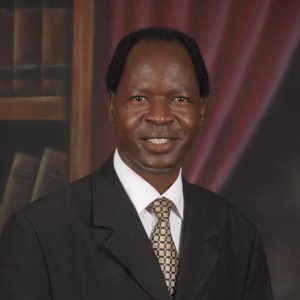 Akol Miyen Kuol is a South Sudanese journalist, author, and poet. He has worked with UNICEF, the Sudan Mirror newspaper, and the BBC. In 2006, he worked with the National Democratic Institute for International Affairs on Sudan's Comprehensive Peace Agreement. The Last Train is one of a number of books of his poetry.
http://akolmiyenkuol.blogspot.com/
Kagi Kowa was born in the beautiful Nuba Mountains of Sudan but sought safety in a Kenyan refugee camp. It was here she lived most of her young life until coming to Australia in 2015. She painted for the first time just three months after her arrival and held her very first exhibition one month later. From that moment on, Kagi discovered that she could use her talent to express her culture and tell her story but also connect to people, and provide a platform to give others opportunities and ultimately, give back to the community. Kagi does this by holding art workshops for the wider community through her social enterprise Nubia Designs.
Kagi Kowa's unique art is African inspired with a touch of tribal and modern themes.  In particular, she uses the warm colours reminiscent of the African landscape , representing the feeling of warmth and welcome of her homeland and people. Kagi also draws inspiration from Indigenous Australian art where artists use their work as a way to tell stories and express their culture.